Our Board
Kwame Asamoah
Ghanaian Director of
Our Children Africa
Kwame Asamoah is a law graduate, and has a social worker career spanning two decades. He has held positions as a medical social worker at two of the most prestigious hospitals in Ghana. He has worked within correctional facilities as a probation officer in the Central Region of Ghana. In 2003 Kwame joined Orphanage Africa (now Orphanaid Africa) as Executive Director, a position he held until December 2006. Kwame has collaborative experience with international agencies as well as a wealth of experience with volunteers worldwide. Kwame is the backbone of O.C.A.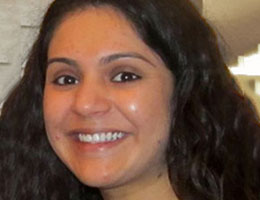 Gagan Sangha
Gagan Sangha is a lawyer practicing family and immigration law in Calgary, Alberta. She was a Windsor Law Social Justice Fellow and received two CIDA funded internships. She articled in criminal defense law and completed a Canadian Bar Association internship in refugee law in South Africa. Recognizing a lack of investment in Ghanaian public schools on a volunteer trip in 2007, she co-founded OCA with an interest in increasing educational access for impoverished youth. She is committed to creating opportunities for our students which allow them to participate meaningfully in the development of their education and community at large.
Shannon Kinch
Shannon Kinch obtained a Joint Honors B.A. from the University of Western Ontario and her L.L.B. from the University of Windsor. She was called to the Ontario bar in 2010. Shannon's decision to pursue a career in law stemmed from her life-long desire to reach out and protect children worldwide. This desire fueled her initial decision to travel to Ghana. She is currently counsel for the Children's Aid Society enabling her to assist vulnerable children in local Canadian communities.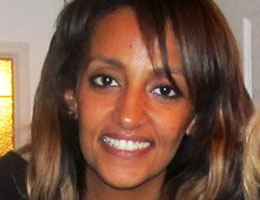 Lily Tekle
Lily Tekle is a lawyer practicing immigration and refugee law in the Greater Toronto Area. As an Eritrean Canadian she believes she has been blessed to see and experience two different worlds, each with their unique set of struggles. Despite coming from a traditionally patriarchal and conservative culture, her education in Canada gave her the freedom to dream and believe that she can accomplish anything that she wanted to. She believes that every child in Africa is also entitled to this and this is why she is so grateful to be a part of OCA's struggle for emancipation through education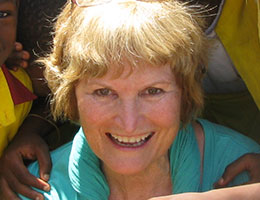 Anne Kinch [Tessier]
Anne Kinch [Tessier] has taught every grade from junior kindergarten to grade eight as a primary specialist, librarian, social adjustment, physical education and classroom teacher. Anne's most recent experience relates to Ghana, Africa where she has trained many teachers in Every Child's Path, a program dedicated to accelerating literacy and numeracy in young children. To date she has trained over 150 teachers and impacted thousands of Ghanaian children. She is currently coordinating the construction of a large school in Accra which will provide educational access to impoverished children and serve as a teacher training centre for the Every Child's Path program.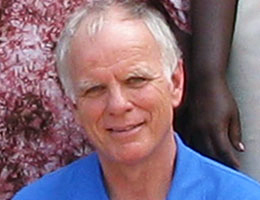 Richard Kinch
Richard Kinch currently serve as a Business Leader Coach and Mentor after more than 30 years with the Johnson and Johnson Family of Companies. Richard's business experiences have provided him with a strong understanding of leadership development, team building and strategic planning for growth, enabling him to successfully transition to Business Leadership Coaching. Since retiring from J&J, he has dedicated himself to the vision and goals of Our Children Africa. Throughout his life, Richard has worked closely with youth in all aspects and is currently volunteering with the York Region Youth justice Committee.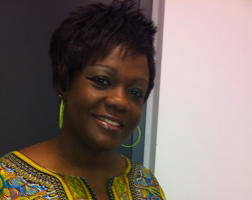 Anna Aidoo
Anna Aidoo is a motivational speaker, a mentor, host of The Anna Aidoo Show which airs on alltalktv.com, writer and founder of The Womens Courage Awards. She serves on several boards and has been recognized with several awards for her community involvment. She is happy to contribute to the building of Our Children Africa into an organization whose work affects humanity positively.
The success of Our Children Africa is contingent on your support. Your donations will help improve access to education and strengthen communities in Ghana.
Donate Today